A Laugh during this Challenging Holiday Season!

Holiday Greetings to All!
I hope this finds you free of Covid and able to enjoy some of the traditional elements of the holidays.  Whether it's celebrating 8 nights of Zoomed Hanukkah, Christmas caroling (masked and socially distanced) or enjoying a Kwanzaa feast with your household family members, this diminished season is one that, with some good fortune, will not be repeated for another hundred years if ever.  
At Auerbach International, we look forward to helping you and all our clients rebound in 2021, expanding your multilingual messaging across current and new cultures, here and around the globe.
Now, without further ado, grab a mug of eggnog or mulled cider and let's have some holiday laughs! 
Fly "REASSURING AIRLINES" for that sense of safety and security during your holiday travels!
This is a committed bureaucracy, very serious about enforcing the rules.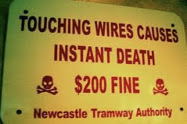 This sign has no purpose but nobody's going to touch it!
"10" – the number of auto accidents these signs cause every hour.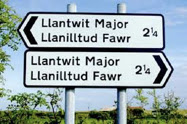 Peace to all and to all a great 2021!!
Chris
Chris Hempel
Director of Sales and Marketing
Auerbach International
415-592-0042 x125
818-445-4451 (mobile)
415-592-0043 (fax)
chris@auerbach-intl.com